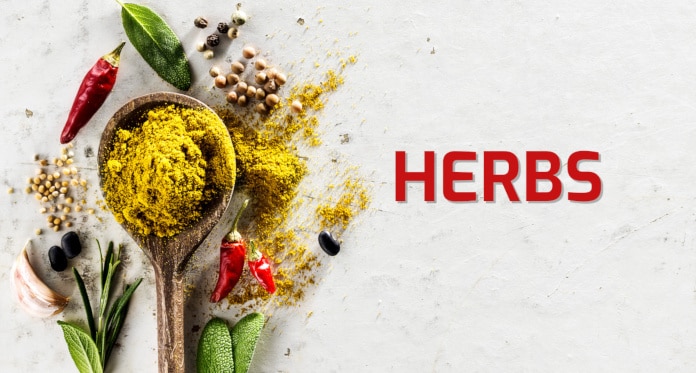 Herbs and spices are leaves, seeds or flowers of plants that are used for food, medical treatments or flavouring.
⬤

List of herbs and spices in English
herbs
spices
basil
bay leaf
caraway
cayenne pepper
celery
chicory
cinnamon
cloves
coriander
curry powder
dill
fennel
garlic
ginger
horseradish
juniper
oregano
parsley
pepper
rosemary
saffron
salt
sorrel
tarragon
thyme
leek
---
SIMILAR PAGES:
❯❯ Fruits vocabulary
❯❯ Vegetables vocabulary
❯❯ Plants vocabulary
❯❯ Cooking vocabulary
⬤

Flip the card game about herbs and spices vocabulary
In this vocabulary flashcards exercise click on a card to open it. Then you will see a random word about herbs. Guess the meaning of it in your native language.
⬤

Worksheets about herbs and spices vocabulary
•

Herbs and spices word scramble game worksheet

•

Herbs and spices word search puzzle worksheet